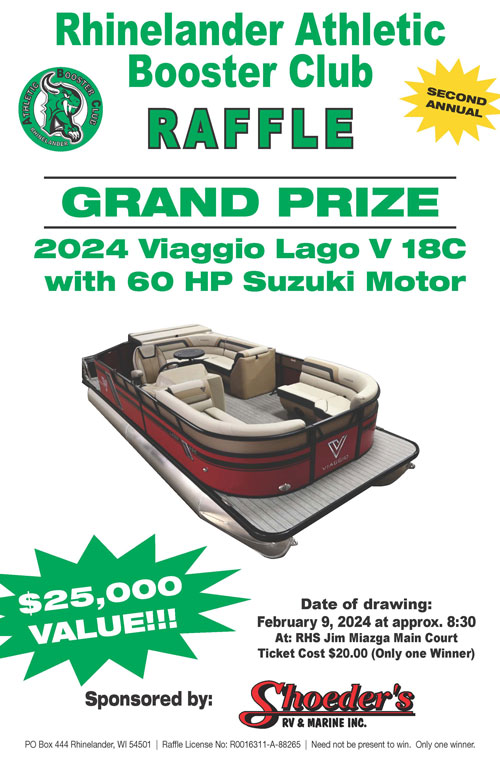 We are thrilled to have the opportunity to once again work with Shoeder's RV & Marine for our 2nd Annual ABC/Shoeder's RV & Marine Raffle. Drawing it February 9th, 2024.
Thank you to all our sponsors and players that made 2023 a success. Stay tuned for information on our 2024 event!
We are currently seeking advertisers for our Athletic Booster Club fundraising poster. The advertising dollars we collect supports a wide variety of athletics, both at the youth and high school levels. 
Rhinelander Athletic Booster Club Invites you to become a member and get involved!
Single Membership $30

Family Membership $50

Business/Corporation Membership $75
The ABC raises monies through memberships, an annual golf outing, an annual banquet, sponsorship's and donations to support Rhinelander High School and Rhinelander youth sports programs.
Given Back to the Community
Proceeds benefit Rhinelander Athletic Booster Club, which has given back over $372,827.00 to the community since 2002!